Hanoi Airport (HAN)
Use this website to quickly find the most important information about the Hanoi Airport: Flights, Departures, Arrivals, Parking, Car Rentals, Hotels near the airport and other information about Hanoi International Airport (HAN). Plan your travel to Hanoi Airport with the information provided in this site.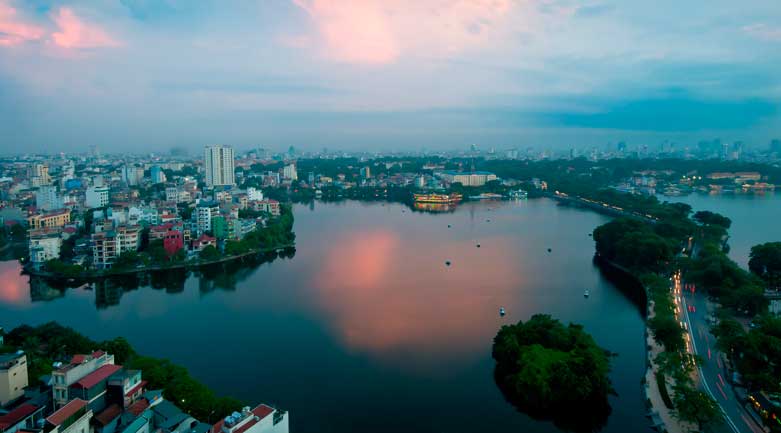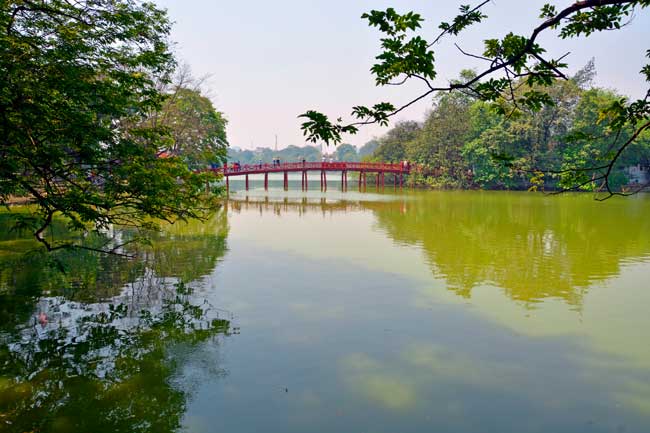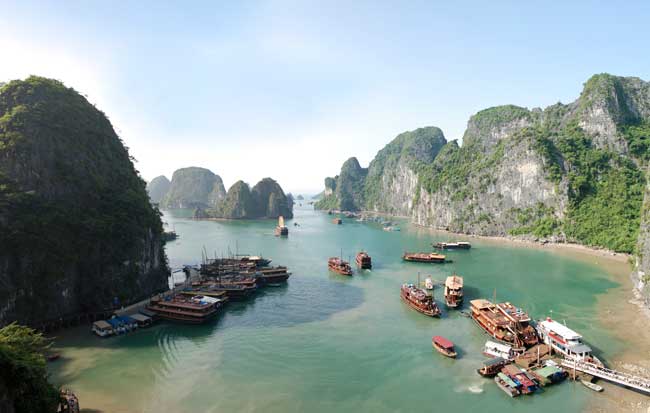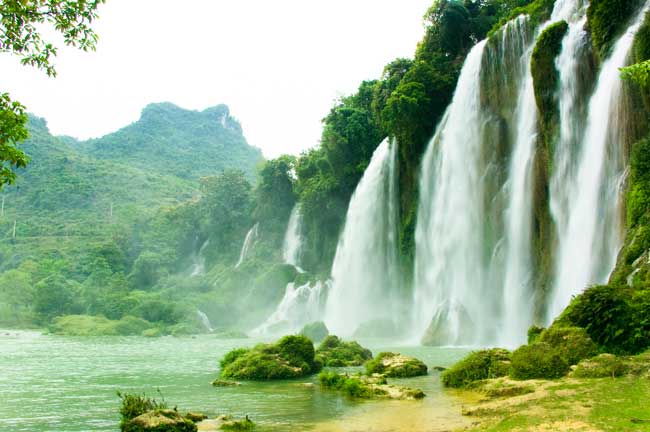 Hanoi Airport (IATA: HAN; ICAO: VVNB), named as Noi Bai International Airport, is the biggest international airport serving Hanoi, the capital city of Vietnam.
After decades of conflict that defined Vietnam as a country severely suffering from the aftermath of war, the country's reputation for being a fascinating, tourist-friendly destination is once again beginning to flourish, thanks to positive media attention. Popular street food item bun cha was made famous after US president Barack Obama tried it during his visit to Vietnam last year, and Hollywood blockbuster Kong: Skull Island(2017) was shot against the spectacular backdrops of the country's central provinces. Here we highlight the best historical and and action-packed activities to do in this part of Asia.

Tam Coc, which literally means "Three Caves" is one of the set locations for the movie Kong: Skull Island. Sit on a sampan and make your way downstream, meandering through serene rice paddies and enjoying the sound of the water lapping at the side of the boat. The relaxation sets in after just a few minutes of looking across the horizon toward limestone outcrops.
In 2016, Hanoi Airport handled 20,596,632 passengers being the 2nd busiest in England
It is the second busiest airport in the country, working as hub for VietJet Air, Vietnam Airlines, Jetstar Pacific Airlines and Cambodia Angkor Air.
Hanoi Airport has a wide number of services and facilities at its passenger Terminals:

- Dutty free shops
- ATMs and Currency exchange
- WiFi
- Luggage trolleys
- Lost and found
- Post office
At Hanoi Airport you can use the following transport options to go to Hanoi city centre:

- Bus: you'll find several bus lines at the Hanoi International Airport. (see more information)

- Car rental: renting a car in Hanoi city is a great idea, find your best option with our search engine. (see more information)

- Taxi: you'll find a wide rank of taxis at Hanoi Airport. (see more information)
HAN International Airport has two passenger Terminals:

- Terminal 1: the Domestic Terminal.

- Terminal 2: the International Terminal.
Contact Information
Airport Adress:
Phú Minh, Sóc Sơn, Hà Nội, Vietnam

Aiport number:
+84 4 3886 5047
About Vietnam
One hundred years of French colonization in Hanoi led to local architecture having a distinct European look, and this can especially be seen in the capital's Old Quarter, or "French Quarter". Take a walk around; everywhere you look, you'll catch a glimpse of the country's rich history.

If you're looking to delve further into Vietnam's history, Cu Chi Tunnels is a must-visit. This extensive network of underground tunnels didn't just serve as hiding spots, but also as a network for communication and relaying messages, as storage facilities, and even as a field hospital for Viet Cong soldiers during the Vietnam War.